WE GET LOCAL NEWS
We're in the business of creating the finest possible news product – just like you.
 Our resources are your resources.  CNN offers you an unparalleled global reach.  An unmatched domestic affiliate footprint.  And unrivaled technological innovation. As the world's news leader, CNN provides local news organizations with the products and services they need to help them compete and win in their local markets – across all platforms.
CNN NEWSOURCE
CNN Newsource is the industry's most powerful newsgathering resource, providing local news organizations the compelling content they need to provide a superior product. Behind every Newsource service and product stand the best news people in the business. CNN Newsource provides you with 24-hour digital distribution and seven live digital satellite channels to give you the content you need to create a compelling local newscast.
Want to find out more?
Contact us with your questions about CNN Newsource. We're here to help.
NEVER MISS A STORY
Partner with the leader in breaking news.
CNN Newsource is the industry's most comprehensive newsgathering and distribution service, dedicated to serving the needs of our affiliates. Our affiliates also get up-to-the-minute coverage on our seven live channels and through our 24-hour digital distribution system.
Access the largest newsgathering footprint in the market.
CNN has more than 900 newsgathering partners across multiple media, including broadcast, radio, newspaper and digital.  And when news breaks, we have more than 1 million citizen journalists across the globe to capture it for you.
SAVE TIME & MONEY
Maximize your time.
The Newsource website makes planning and producing a competitive newscast faster and easier.
Increase your purchasing power.
Get access to CNN's discounted rates on satellite and fiber services.  Our scale, along with our business and technology expertise, can help you run your business more efficiently.
DRIVE NEW REVENUE
Get ready-made content advertisers love.
Attract additional advertising and sponsorship revenue using CNN's ready-to-air packages including: HEALTH MINUTE, HOLLYWOOD MINUTE, NOW SHOWING, CONSUMER WATCH and TAKE A LOOK AT THIS!
Own the morning newscast.
With CNN AM Advantage, you get dedicated CNN editors working throughout the overnight and a.m. hours to gather the latest stories and video to help you truly own the morning time slot.
Drive more digital traffic.
Every day, we shine light on selected affiliate stories by linking directly to that station's website from CNN.com.
Generate revenue.
Available exclusively for CNN Newsource clients and select distribution partners, CNN VAN affiliates can generate revenue as both owners and publishers of digital video content.
LEARN MORE
About CNN Newsource
Learn more about CNN Newsource – and how we help local news providers differentiate their coverage. Download PDF (About CNN Newsource)
About Advisories, Alerts & Rundowns
As a CNN Newsource client, you get real-time alerts, speedy updates, even advisories on important upcoming events. Dedicated CNN editors work round the clock to chase what's important in your market – and we'll keep you posted all along the way. Download PDF (CNN Advisories Alerts Rundowns)
They provide us better service, content, variety and quicker turnarounds on breaking news.
MARKET EXCLUSIVE PRODUCTS
OWN YOUR MARKET
CNN Newsource offers custom services to help you deliver a powerful local news program.  Whether you need custom live shots, original content about hot consumer topics, or production services – we are here for you.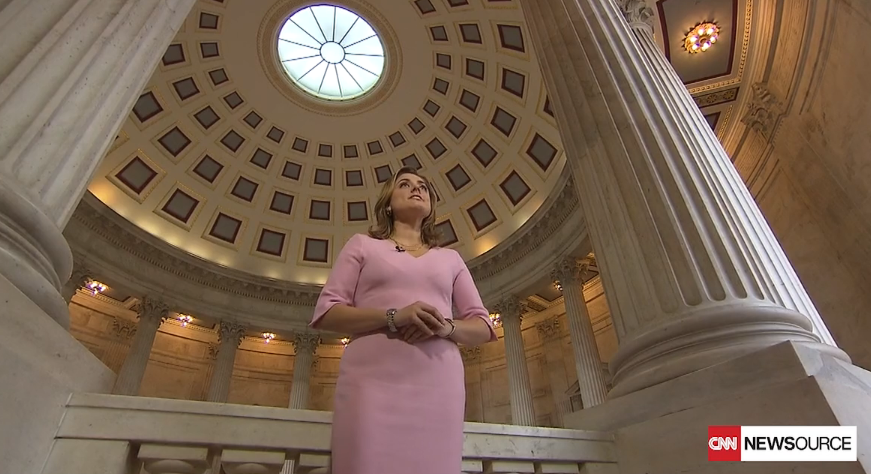 RUNNINGMATE 2020
The 2020 election is more than a year away and the race is firmly underway.  Partner with RunningMate 2020 and secure your front row seat to all the key moments this election cycle.
RunningMate 2020 is now open for booking. Contact your Affiliate Relations representative or call 404-827-4642 today before the opportunity is gone to own this market-exclusive coverage.
MONEY MATTERS
Help your viewers make better financial decisions, whether it comes to budgeting, investing or saving for college or retirement. With Money Matters, you'll get daily, custom live shots from a dedicated correspondent, direct from the NASDAQ.
CUSTOM SERVICES
Custom Live Shots
Take your viewers to the scene of breaking news, or provide them with the daily news trends – without the cost and logistical challenges of sending your own crew. Live shots are also available in Spanish. Call Newsource Live at 404.827.2915 to inquire about pricing or to book your live shot.
Download PDF (About CNN Newsource Live Services) Transmission Services
As a CNN affiliate, you get access to CNN's low rates on transmission.
Production Services
Extend your local reach with on-site coverage of the nation's hottest political topics.  CNN's DC Productions has the prime location, Beltway connections and proven TV production experience to deliver customized coverage of the story, without the logistical challenges and high cost of doing it yourself. We offer custom video shoots, multiple stand-up locations around DC, optional producer staffing and satellite and file-based distribution options.
Archives
CNN has the industry's largest video archive, so you'll always have the pictures you need, and most orders are fulfilled within 2 hours, conveniently delivered via Bitcentral.
Other Custom Services
Newsource offers other custom affiliate support services to make producing a competitive newscast easier and more cost-effective.
INTERNATIONAL
CNN International Newsource
The CNN International Newsource team is dedicated to helping international affiliates make the most of the extensive CNN content, resources and services available to them. Our affiliates get access to CNN's global infrastructure and resources, live broadcast and satellite support, assistance with forward planning for major world events and round-the-clock support via phone or email.